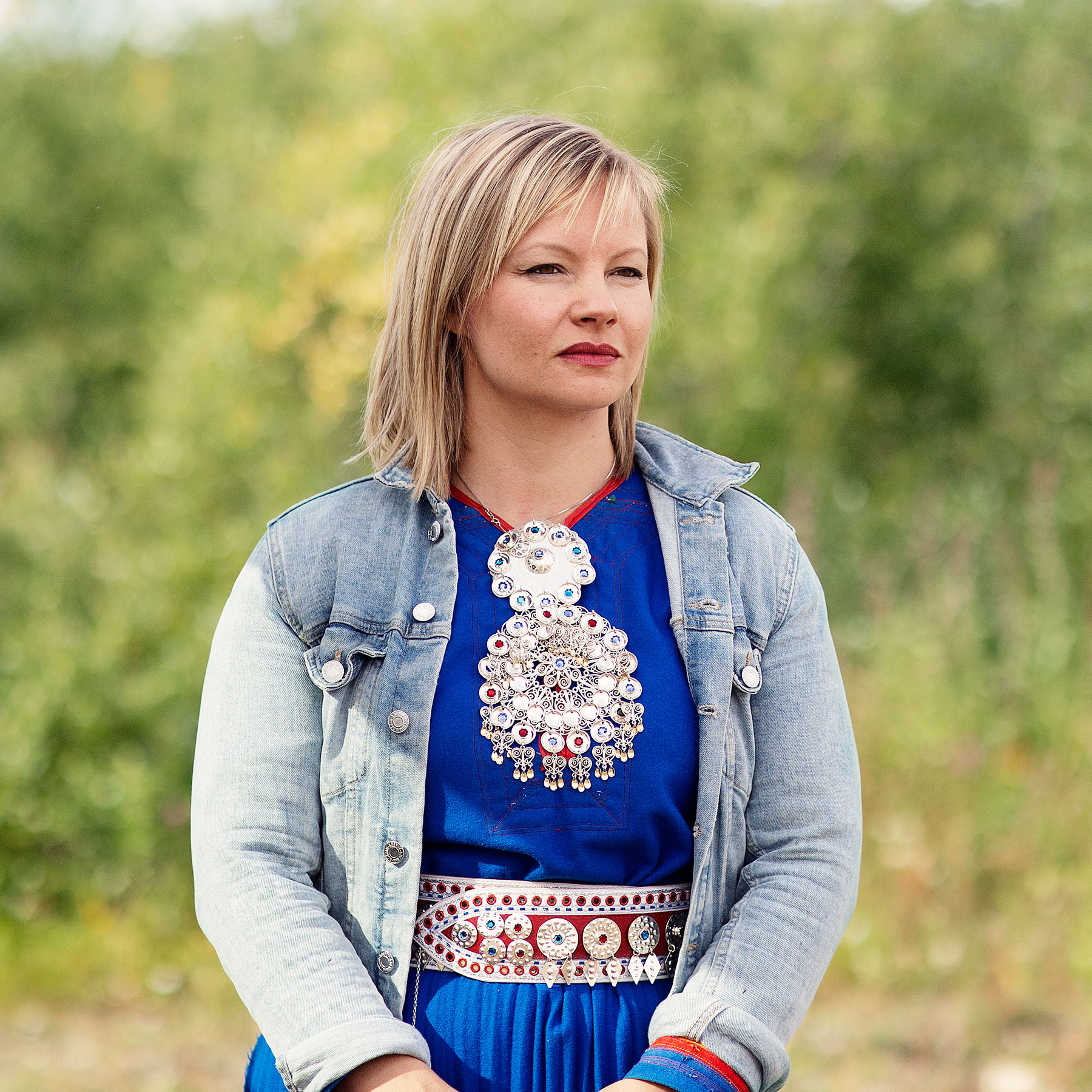 Máret Ánne Sara
TMáret Ánne Sara, b. 1983, is an artist and an author. She is from a reindeer-herding family in Kautokeino, Northern Norway, and currently works in her hometown. Sara's work deals with the political and social issues affecting the Sámi communities in ­general, and the reindeer-herding ­communities in particular.
Sara has created posters, CD and LP covers, visual scenography and fabric prints for a number of Sámi artists, designers and institutions. She is the initiator and founding member of Dáiddadállu Artist Collective Kautokeino.
In 2014, Sara was nominated for the Nordic Council's Children and Young People's Literature Prize for her debut book "Ilmmid gaskkas" (In Between Worlds).
Sara's project Pile o' Sápmi was presented at Documenta 14 in Kassel in 2017. In 2022, Sara will be one of three Sámi artists who will transform the Nordic pavilion into the Sámi pavilion at the Venice Biennale.
Photo: Marie Louise Somby / Árvu